Oloku'i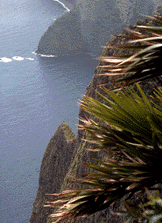 Acres: 1,620
Established:  1985
TMK: 5-9-6-2 (portion)
An isolated plateau set between two of Moloka'i's largest and most undisturbed streams. A pre-dawn infrared helicopter survey confirmed that the plateau of Oloku'i remains one of the few rain forest areas in the state still free from feral ungulates. It is exceptionally intact as a result, providing examples of native communities and essential forest bird habitat. Rare snails were observed during the 1989 survey.
Natural Communities:  10 total, none rare
Native Plants: 150 total, 33 rare
Native Animals: 9 total taxa, 6 rare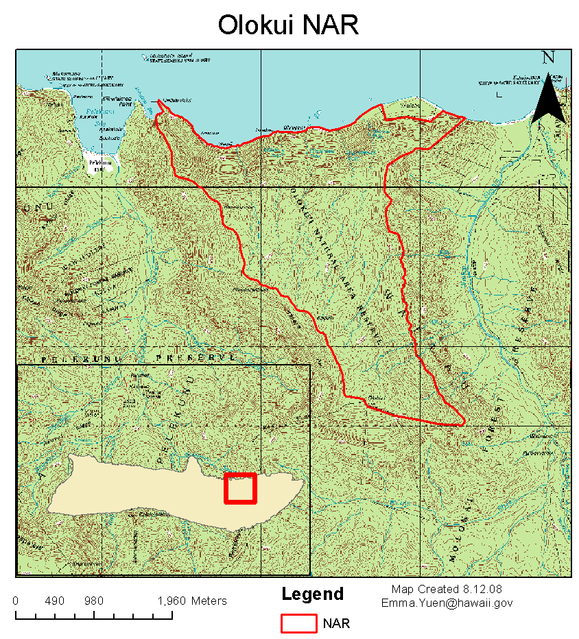 Click here for a larger version of this map.
Resources:
Some Rare Plants of Oloku'i
*Illustrations provided by the Hawaiian Native Plant website through the Department of Botany, University of Hawaii.