Pūpūkea Forest Reserve
NEW!
Pūpūkea Forest Reserve consists of approximately 782 acres of public land located on the north shore of Oʻahu. The reserve was established by Governor's Proclamation in 1910 to conserve and protect the remaining forest and increase local water supply.  Several non-native timber plantations were established in the reserve as part of a reforestation effort in the early 1900's . Today, vegetation is dominated by non-native forest, although some native forest and native shrublands still exist in the southeast portion of the reserve.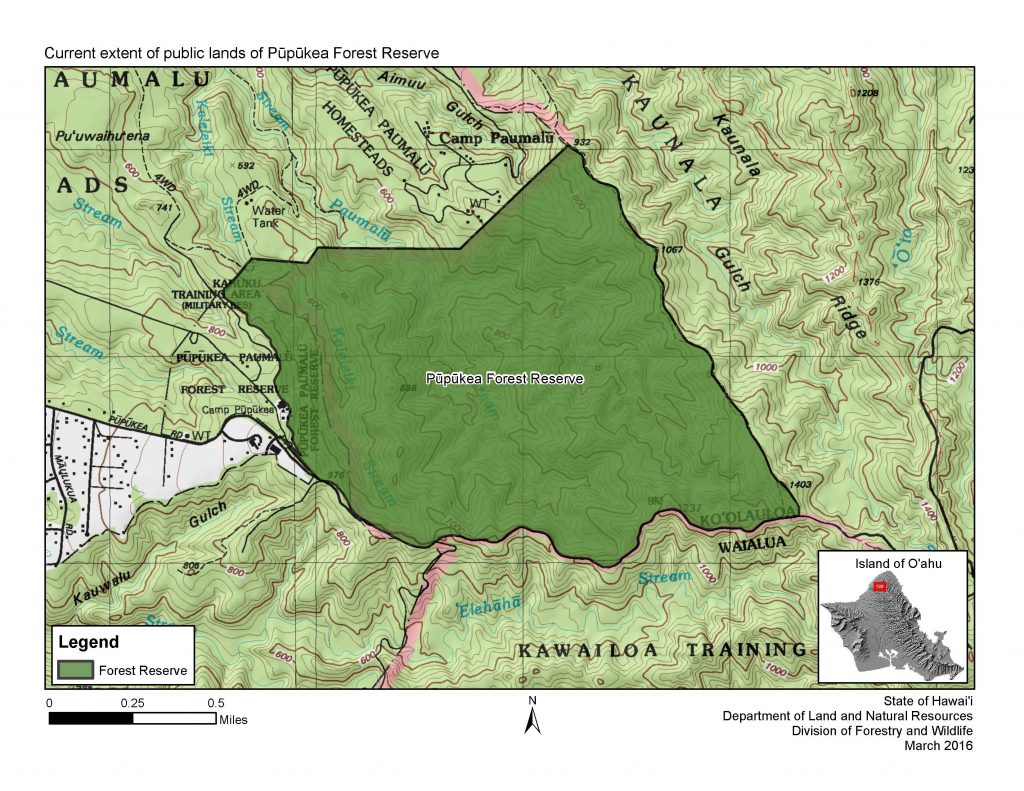 Management 
Current management activities carried out by the Division of Forestry and Wildlife include: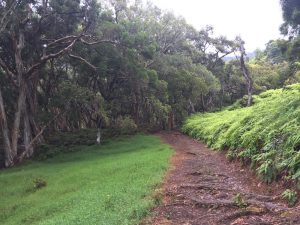 Nā Ala Hele trail maintenance
Infrastructure maintenance
Rare plant exclosure fence maintenance
Resource monitoring
Sandalwood Research
Public Hunting
Access
Public access to Pūpūkea Forest Reserve is available via Pūpūkea Road, which terminates at the gated entrance to the reserve. Public vehicular access is not permitted in the reserve.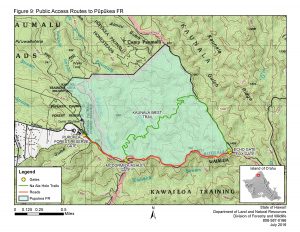 The Kaunala trail is the only trail within Pūpūkea Forest Reserve. Managed by Nā Ala Hele, the State of Hawai'i trail and access program, the 2.5 mile trail is restricted to hikers and mountain bikers for use on weekends and holidays. Additional information can be found at the Nā Ala Hele website or on our detailed Kaunala trail page.

Click the link to view the Pūpūkea Forest Reserve Management Plan 2017.