Funded Kaulunani Projects
Funded Kaulunani Projects
Kaulunani Urban and Community Forestry Program Funded Project Spotlights
---
2020 Funded Projects

Canoe Plant Tree Giveaways for the Health & Resiliency of the Lahui
The purpose of this project is to provide traditional canoe plant trees to be used as a food source to those within the Department of Hawaiian Homelands and Kanaka Maoli communities across two islands. We aim to provide access to, and education of, various canoe plant trees intended to build upon community and environmental health, well being, resiliency, and food security for Kaua'i and Moloka'iʻs futures. 
Mālama Kaua'i (MK) was founded in 2006 as a community-based, 501(c)3 nonprofit organization that focuses on advocating, educating, and driving action towards a sustainable Kauaʻi. This project is a collaborative effort brought forth from the Hawai'i Good Food Alliance (HGFA). HGFA is a state-wide diverse Hui of organizations and leaders working collectively to re-build thriving community food systems as a foundation for health and social justice.

Forest Therapy Hawaiʻi
The purpose of this project is to connect people with the natural environment and promote wellness. The project will scout trails and develop partnerships for ongoing forest therapy experiences, launch an outreach and awareness campaign,  facilitate nature walks, and develop a network of forest therapy advocates to share this well-being practice with their networks.
Hawaii Pacific Gerontological Society (HPGS) is a nonprofit organization dedicated to improving the quality of life of Hawaii's older adults. Founded in 1979, HPGS promotes the understanding of the aging process, supportive services, and legislation that help people age with dignity and grace.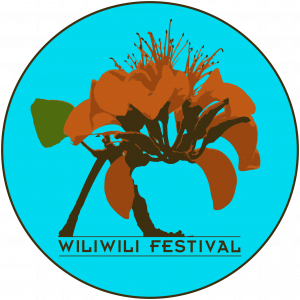 The 9th Annual Wiliwili Festival
The purpose of the Wiliwili Festival is to connect people with place and to raise awareness about the importance of native trees in our environment and in our community. Through activities, presentations, forest tours, and workshops, we aim to provide resources and opportunities for our community to become better stewards of our island's unique environment. The Wiliwili Festival has grown to become an anticipated event in our community and is a great place to share information with the public regarding Hawaii's trees, the challenges facing our forests, and conservation efforts in our community.
The Waikōloa Dry Forest Initiative is a local non-profit founded in 2011 to protect, promote, and restore native Hawaiian dry forest. Since then, we have been working to conserve native forest species through land management at the Waikōloa Dry Forest Preserve, community outreach, and education.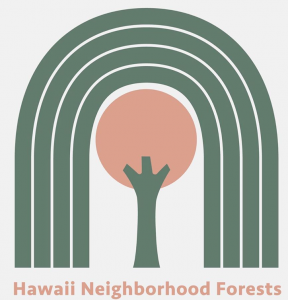 Project Treehooo!
Project Treehooo! will inspire Oʻahu residents to preserve and plant trees on their properties and give them the resources they need to take action. Radio PSAs, a strong website and instagram and an Earth Day Treehooo! Celebration is the cornerstone of the project. Our goal is to inspire the people of Hawaiʻi to care for and plant trees around their homes.  Project Treehooo! will invite community members to follow along to celebrate our urban trees, and for tips and resources to help your own neighborhood forest thrive.
Paiko is a botanical boutique, located in Kakaʻako since 2012. Our mission is to bring life to Honolulu's spaces and homes through the beauty of plants and flowers. We offer select indoor plants, flowers, lei, objects and workshops, with an emphasis on locally and responsibly sourced plants, and local artists. Paiko is known for its beautiful branding and social media presence, and has received worldwide media attention.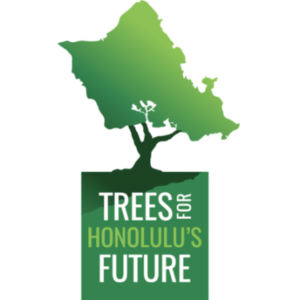 "Da Tree," an original production
Trees For Honolulu's Future will contract with Honolulu Theatre for Youth (HTY) to produce a theatrical Treatment. HTY will convince focus groups of community groups, scientists, educators as well as ensemble of actors, writers, directors, and composers to explore themes that will result in an original plan designed to educate the audience about the benefits of trees and how they make.a difference. 
Trees for Honolulu's Future's (TFHF) vision is an appropriately tree-filled island that preserves and enhances our quality of life, especially in the face of climate change. We do this through: 1) educating people about the benefit of trees; 2) facilitating planning, planting and maintenance of trees; and 3) coordinating endeavors of public, private, and nonprofit entities.

Native Community Forest on Watershed of Hamakua Marsh
The purpose of this project is for school students and diverse adult community groups to participate in year five of planting and maintenance of a native forest on the watershed of Hamakua State Wildlife Sanctuary. During the implementation, education about climate change and the benefits of trees will be provided onsite and, for participating schools, will be linked to workshops and science curriculum. 
Healthy Climate Communities (HCC) seeks to empower Hawaiʻi residents to slow climate change through education and community action.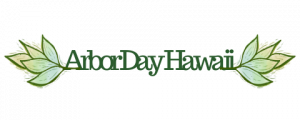 Kauaʻi Arbor Day Tree Giveaway
Each year, this annual Arbor Day project educates and informs the community on the importance of maintaining and promoting urban forestry as well as protecting Kauai's ecosystems. Certified Arborists, Landscape Industry Certified Technicians (LICT), native plant experts, and landscaping professionals help answer questions during their tree giveaway events.
The Garden Island Resource Conservation and Development, Inc. builds community, leverages human and natural resources through creating economic, social and environmental opportunity. Its broad mission results in projects, workshops and programs, some of which spin off into viable entities of their own.
Oʻahu Arbor Day Tree Giveaway
The purpose of this project is to continue the service of growing trees for Arbor Day Hawaiʻi tree giveaways on Oʻahu. This year Hi'ipaka plans to support five giveaway sites with a total of 2,000 trees and shrubs in observance of Arbor Day in November.
Hi'ipaka LLC is a 501(c)(3) non-profit organization created to nurture and care for Waimea Valley and holds the title to the land. The Valley was purchased by a partnership between the Office of Hawaiian Affairs, the City and County of Honolulu, the Hawaii State Department of Land Natural Resources, Trust for Public Land, and the United States Army.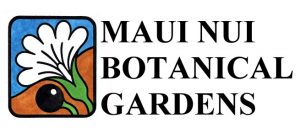 Maui Arbor Day 1,000 Hawaiian Tree Give-away
As it does each year, Maui Nui Botanical Gardens will distribute 1,000 native Hawaiian and Polynesian introduced trees, provide educational activities, and host demonstrations to promote the environmental and cultural value of Hawaiian trees, increase urban tree cover, and promote best tree care practices.
Maui Nui Botanical Gardens' mission is to foster appreciation and understanding of Maui Nui's plants and their role in Hawaiian cultural expression by providing a gathering place for discovery, education, and conservation.
---
2019 Funded Projects
---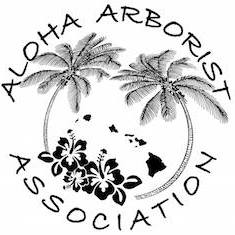 Project Title: Tree Care Guidelines and BMPs for Manu-o-Ku Nesting Sites
Project Funding Year: 2019
Project Lead: The Aloha Arborist Association
Project Webpage: AAA Tree Care near Manu o Ku 
The purpose of this project is to develop guidelines and best management practices for tree care near legally protected manu-o-Kū nesting sites. Manu- o-Kū (Gygis alba) have over 1,400 documented nest sites in nearly one thousand trees in urban and suburban Honolulu. At the same time, urban forestry and arboriculture professionals are insufficiently informed about the current existing guidance for the care of MOK nest trees and tree care activities around nesting sites. This project will produce a published and comprehensive set of standards for tree pruning and other tree care activities to effectively work with wildlife in general. These guidelines will be communicated to the arboriculture and urban forestry communities, and to the broader community, via training, access to printed materials, and broadcasting via internet-based platforms.
The Aloha Arborist Association (AAA) is a statewide organization of tree care professionals and private citizens concerned for trees and their environment. Since 1976, AAA has strived to educate the tree care industry and the public about proper tree care. 

Project Title: Children's Picture Book About Urban Forestry and Green Spaces
Project Funding Year: 2019
Project Lead: Blue Zones Project and Washington Middle School
Oli Would Grow is a fun children's book exploring our food stories and the many ways in which trees, plants, farms, and gardens can help us increase access to local produce.
Virtual Storytime hosted by Honolulu Magazine featuring Grace Monaco.  Oli Would Grow was written by 'Iolani 9th grader Grace Monaco, Roosevelt High School 9th grader Kayla Sells, 'Iolani School sustainability coordinator Debbie Millikan, Washington Middle School English teacher Jennifer Wurthner, and Colby Takeda of Blue Zones Project Hawai'i; Illustrations by Jamie Meckel Tablason.  100% of book proceeds are being donated to the Hawai'i Farm to School Hui.
Blue Zones Project is a community-wide well-being improvement initiative to help make healthy choices easier in Hawaii. With demonstration sites across our islands, Blue Zone Project works with worksites, schools, restaurants, grocery stores, and faith-based organizations to transform our state into an even better place to live, work, play, pray, and learn. Washington Middle School is an exceptional learning center in the heart of Honolulu.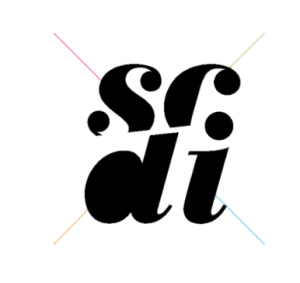 Project Title: Community Engagement Plan and Marketing Concept
Project Funding Year: 2019
Project Lead: Stephanie Chang Design Ink 
This project intends to develop the creation of a community engagement plan and marketing concept (key image and tagline) to support growth of our urban tree canopy to 35% by 2035. The plan will identify memorable and effective ways to engage key audiences which will serve to execute on some of the Initiative's action steps.
Stephanie Chang Design Ink creates "strategic design that delights" for Hawaii's community-based organizations devoted to social innovation, sustainability, and public interest. We work at the intersection of user-centered design, community engagement and strategy to produce award winning solutions.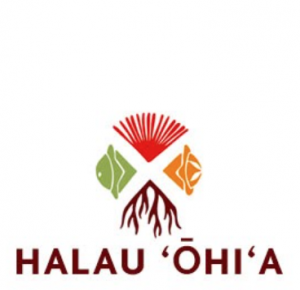 Project Title: Halau Ohia Environmental Stewardship Training for Oahu
Project Funding Year: 2019
Project Lead: Lonoa Honua LLC
The purpose of this project is to meet the needs of resource manager professionals on Oʻahu who have requested such a training to enhance their understanding of and ability to: steward natural resources and connections to those resources, to strengthen their relationships to the community who cares for Hawaiʻi (both professionals and the broader community), and to strengthen their personal relationships with the places they care for, which ultimately strengthens the work they do in those places.
Lonoa Honua LLC, founded by Kekuhi Kealiʻikanakaʻoleohaililani, focuses on teaching all levels of youth and adult learners from a variety of professions, how to connect deeply to our landscapes through Hawaiian language and culture, Hawaiʻi-ecology, chant, and hula.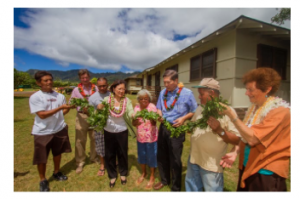 Project Title: Kunia Community Forest Development Project
Project Funding Year: 2019
Project Lead: The Kunia Village Development Corporation 
The purpose of this project is to contract a landscape architect to formulate a plan for the Kunia Village Urban Forestry Development. Subsequently, the plan will be put into place with tree planting and other landscape development. The long-term maintenance of the plantings as developed in the plan is assured by the existing established Village landscaping maintenance and the continuing volunteer community days. 
The Kunia Village Development Corporation is a 501(c)(3) organization and a subsidiary of Hawaii Agriculture Research Center, established to manage the development of Kunia Village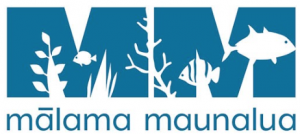 Project Title: Maunalua Region Urban Forestry Planting
Project Funding Year: 2019
Project Lead: Malama Maunalua
The project's purpose is to facilitate the planting of trees in the Maunalua Bay region to sequester carbon, minimize stormwater runoff, educate the community on the importance of trees and runoff reduction, and foster entrepreneurial initiatives in youth. Due to the size of the Maunalua Bay region, the project team will focus on the Wailupe area as a proof of concept. While we will focus initially on the Wailupe watershed, should challenges be present that warrant moving or broadening our geographic scope, the project team will do so with notification to the appropriate partners and funders.
Malama Maunalua (MM) was formed in 2006 with a vision to create A Maunalua Bay where marine life is abundant, the water is clean and clear, and people take kuleana in caring for the Bay. In pursuit of that vision, MM has created a suite of programs that are terrestrial and marine focused.
Project Title: Project Lemon Tree
Project Funding Year: 2019
Project Lead: Bizgenics Foundation
Project Lemon Tree provides project-based learning opportunities for students grades K-12 by providing lemon trees to schools. The trees are supported by common-core aligned workbook curricula to teach students about food sustainability, the importance of ecology, and proper agricultural practices to grow, maintain trees and learn skills such as grafting.
Bizgenics Foundation is a nonprofit organization dedicated to empowering the disadvantaged, particularly low-income and disenfranchised youth, to achieve positive legacy through business.

Project Title: Re-Tree Hawaiʻi!
Project Funding Year: 2019
Project Lead: West Oahu Soil and Water Conservation District 
Through five "Re-Tree Hawai'i!" workshops and a Guidelines for Excellence: Community Engagement workshop, West Oahu SWCD will implement urban forestry education for residents and community leaders to perpetuate the value of urban forestry for soil and water conservation, community well-being, agriculture awareness, and climate change mitigation.
West Oahu Soil and Water Conservation District (SWCD) coordinates and facilitates partners and governmental agencies in identifying and implementing projects and practices to assure the protection of Hawaii's environment.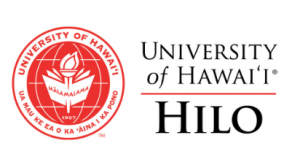 Project Title: Ulu La'au Uluwehiwehi (ULU)
Project Funding Year: 2019
Project Lead: University of Hawaiʻi at Hilo
Ulu Lāʻau Uluwehiwehi (ULU) is a culture-grounded native forest restoration project focused on growing traditional ethnobotanical knowledge and associated well-being through direct hands-on learning experiences.
Located at the University of Hawaiʻi at Hilo, Ka Haka ʻUla o Keʻelikōlani (KHʻUOK) College of Hawaiian Language is the capstone partner in a P-20 (preschool to doctorate level) Hawaiian medium education system. The college integrates Hawaiian language, culture and traditional knowledge in undergraduate, masters, and doctoral degree programs in Hawaiian language, Hawaiian studies, Hawaiian medium teacher preparation, Hawaiian literature, and international indigenous language revitalization.
---
20 years of Kaulunani Accomplishments, 1993 – 2013.