Hanawi
Acres: 7,500
Established: 1986
TMK: 1-2-4-5 (3087.7), 1-2-4-7 (9810.01)
This Reserve extends into subalpine zones of East Maui and includes a rare subalpine grassland, as well as shrublands and montane wet forests. These forests are valuable watershed, contain rare plants, and provide essential habitat for the state's largest concentration of rare and endangered Hawaiian birds.
Natural Communities: 12 total, 1 rare
Native Plants:  135 total taxa, 11 rare
Native Animals: 13 total taxa, 6 rare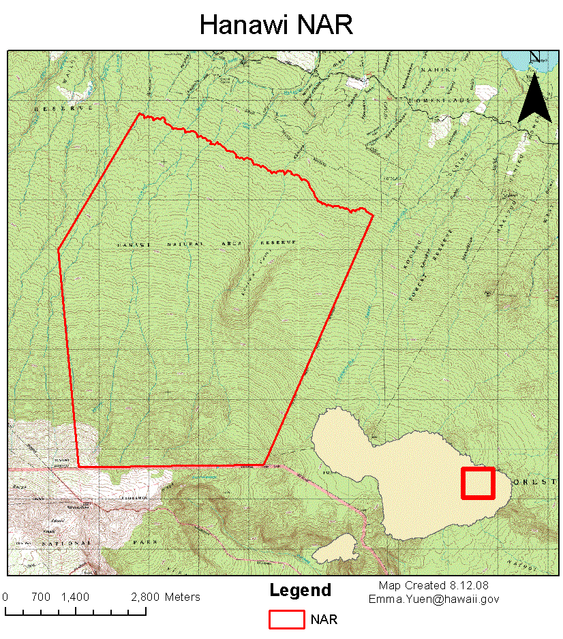 Click here for a larger version of this map.
Resources: