Kaluanui

Acres: 378
Established: 2/14/14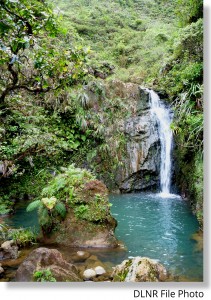 Kaluanui Natural Area Reserve (NAR) is located on the windward side of O'ahu. It is the first NAR to be established in the Ko'olau Mountains. Kaluanui NAR preserves unique lowland forests and the Kaluanui Stream, one of the few remaining streams on O'ahu unaltered by humans and prime habitat for all five of Hawai'i's native freshwater fish species. The mountains and valleys are vegetated by native lowland wet forests and wet cliffs which are home to 29 endangered or rare species. Kaluanui NAR is bounded at its lower elevation by a series of large waterfalls which flow into the famous Kaliuwa'a Falls (Sacred Falls).  Kaluanui NAR encompasses the Kaluanui Valley mauka of Kaliuwa'a Falls (Sacred Falls) up to and over the Ko'olau crest but does not include the Sacred Falls trail below.
The Ko'olau Mountains watershed is integral to the island's fresh water source. The forests absorb rain and fog, supplying underground water sources that are used by the majority of O'ahu residents. This particular watershed feeds the Punalu'u aquifer which is an important water supply to windward O'ahu residents.
Vegetation types include 'ōhi'a and uluhe-dominated intact lowland wet forests and wet cliff ecosystems, which are only found in small sections of other reserves on O'ahu. The Reserve contains 29 endangered or rare species of plants, snails, and damselflies. This includes four Plant Extinction Prevention (PEP) program species, as well as critically endangered tree snails in the genus Achatinella, famous for their cultural significance and beautiful shells. According to the Snail Extinction Prevention (SEP) program, only a few dozen known individuals occur in the wild. This area also contains among the highest diversity of damselflies on O'ahu.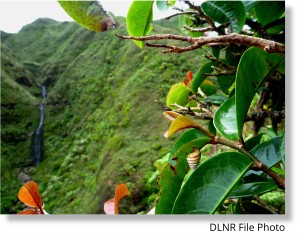 Fascinating geological features abound: a steep-sided valley with four small tributaries feeds Kaluanui Stream, and a series of large waterfalls demarcates the lower elevation boundary of the Reserve. Kaluanui Stream is prime habitat for all five of Hawai'i's native fresh water fishspecies, four of which are endemic (found nowhere else on earth). This is because the stream has been unaltered by humans and waterfalls provide natural barriers to the dispersal of non-native species from the lower reaches.
Although a management plan has not yet been written for the reserve, actions to address ecosystem threats have already begun. The US Fish & Wildlife Service has provided funding to match state Capital Improvement Project funds to protect the headwaters / watershed contained in the reserve by building a fence to exclude pigs. The fence will contain step-overs and gates to maintain hiking access. Control of ecosystem-modifying weeds and incipient populations of other target weeds is ongoing.
Biological surveys are being conducted to better-understand the natural resource composition and distribution. Collection of rare plant material to preserve populations of plants and reestablish them has begun.
Activities
Access to all areas of Sacred Falls State Park is closed to the general public (watch this video to find out more). Kaluanui Natural Area Reserve is very remote and accessing the area requires a minimum five-mile round-trip hike and an elevation gain of 2,200 feet via various unofficial, unmaintained, long, and difficult trails. The Ko'olau Summit trail, Castle trail and Papali ridge trails access the ridges surrounding this very remote Natural Area Reserve. Please note that private landowner permission is required to hike the Castle trail and portions of the Summit trail.
Some Native Plants and Animals
| | |
| --- | --- |
| Plants | Animals |
| Ōhi'a (Metrosideros polymorpha) | |
| Uluhe | |
Plans & Projects
Additional Resources
Photos: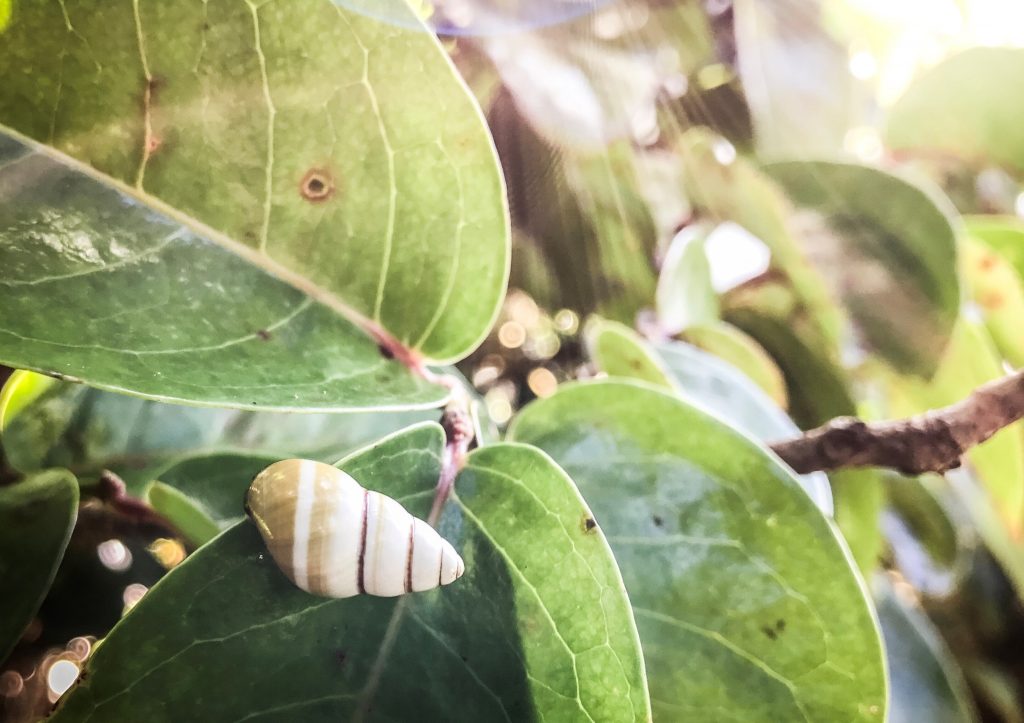 PC: David R. Sischo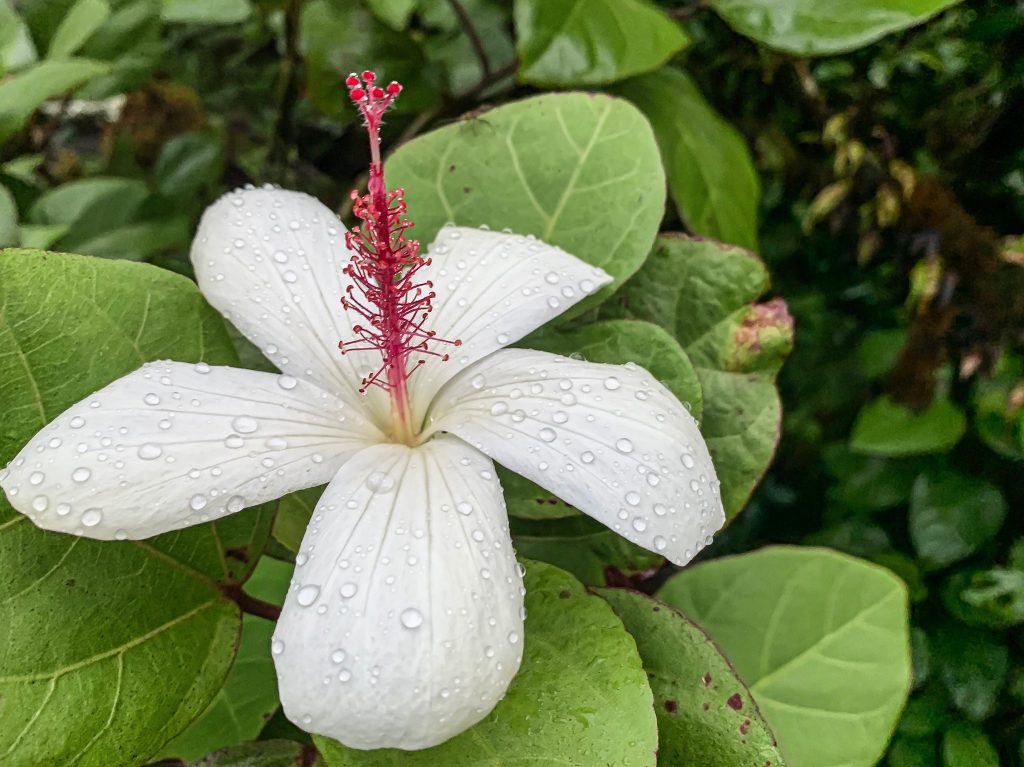 PC: David R. Sischo