Arbor Day Hawaiʻi
ARBOR DAY HAWAIʻI 2023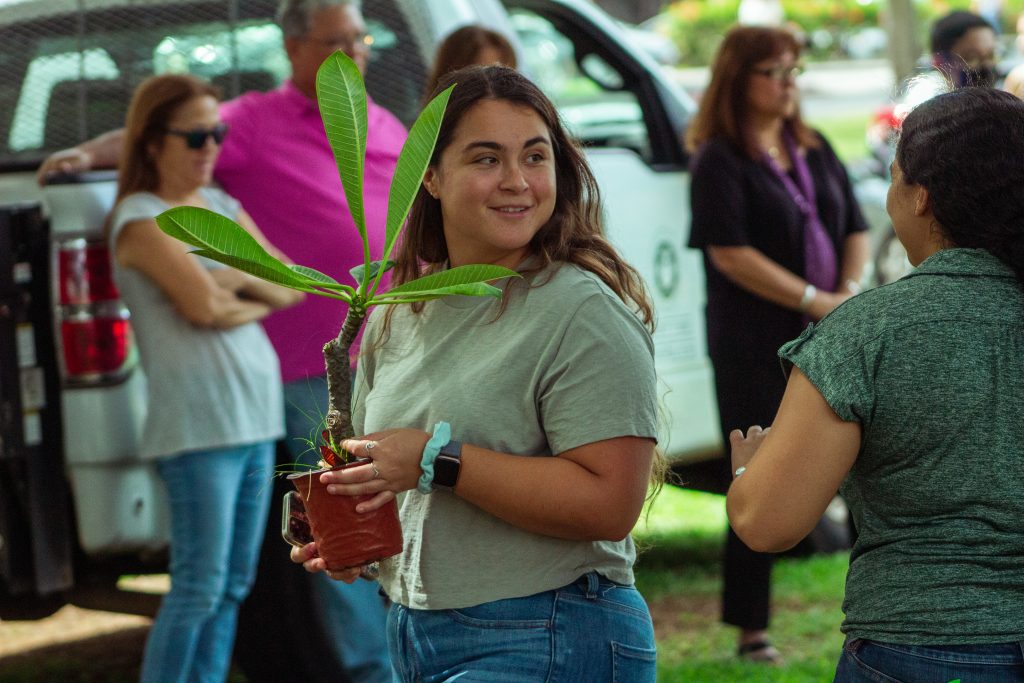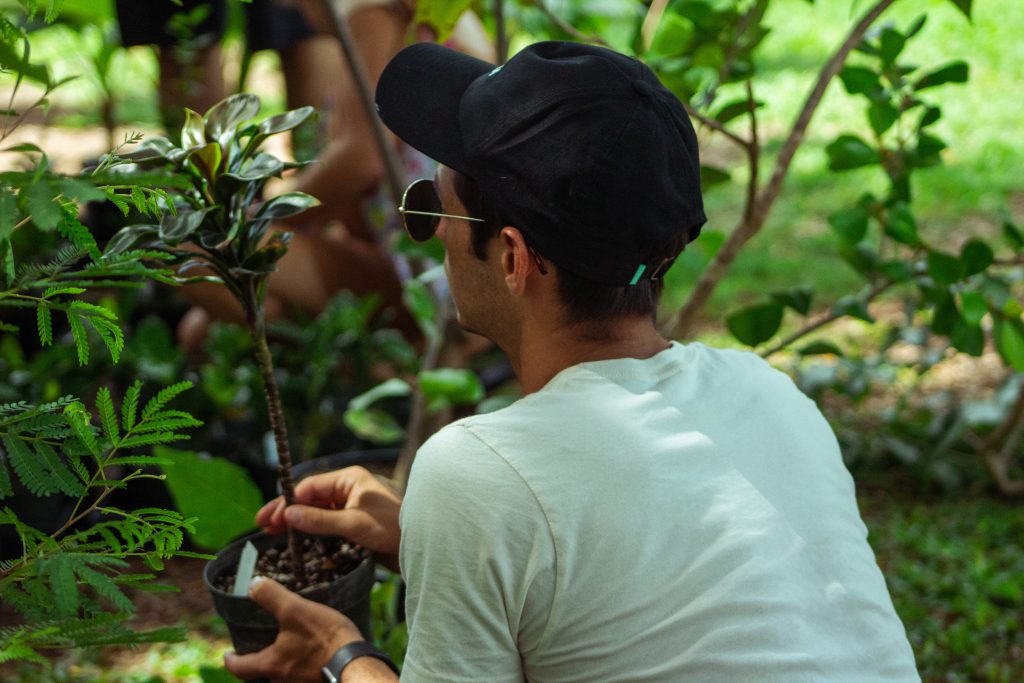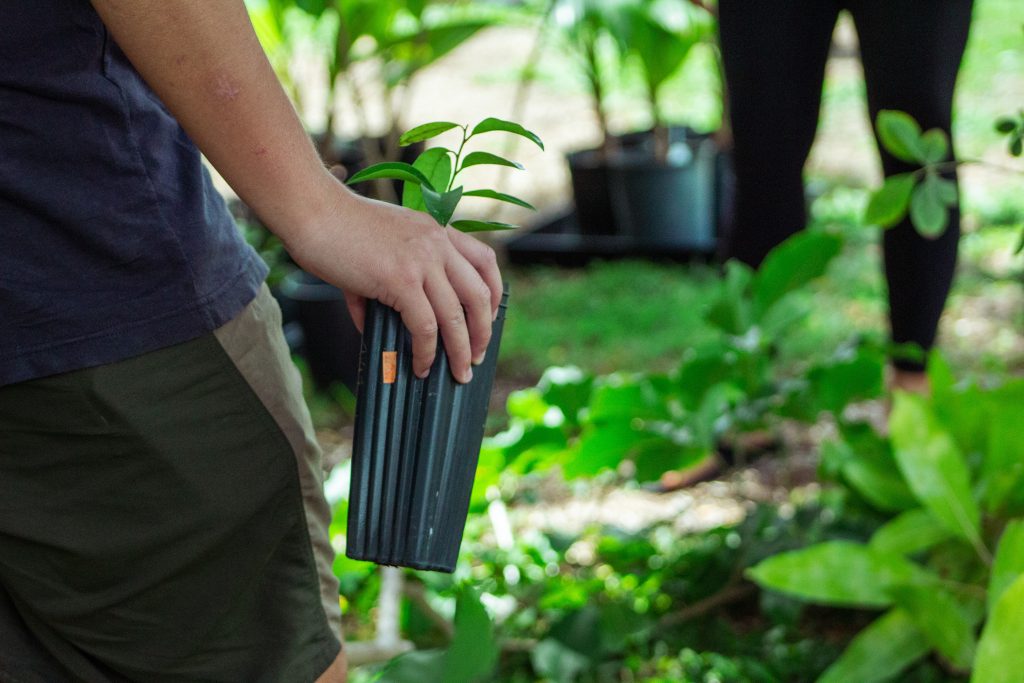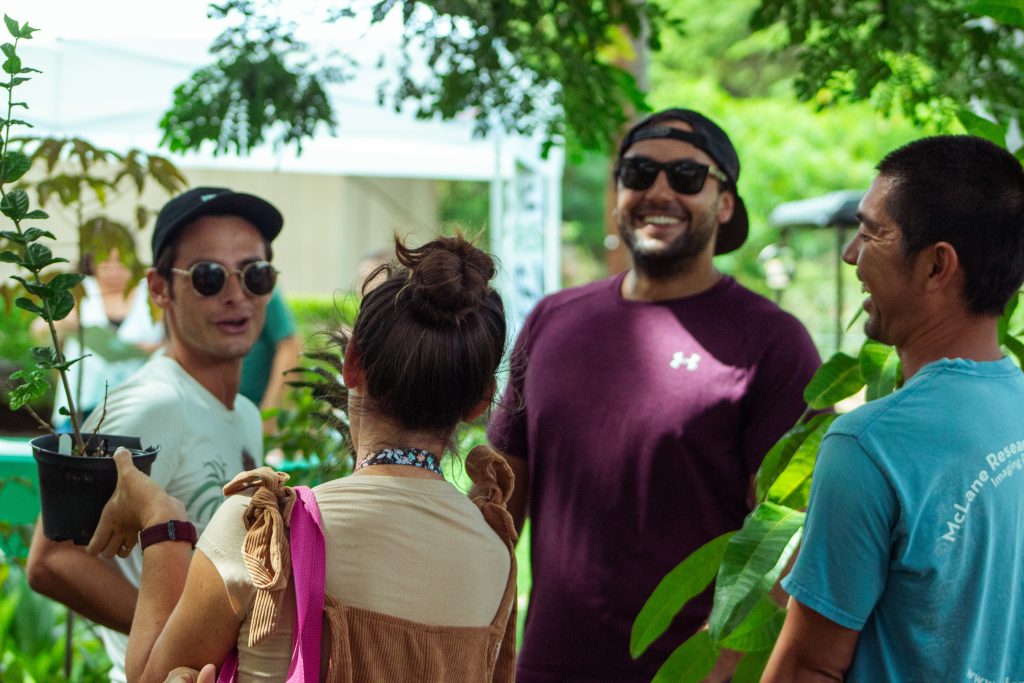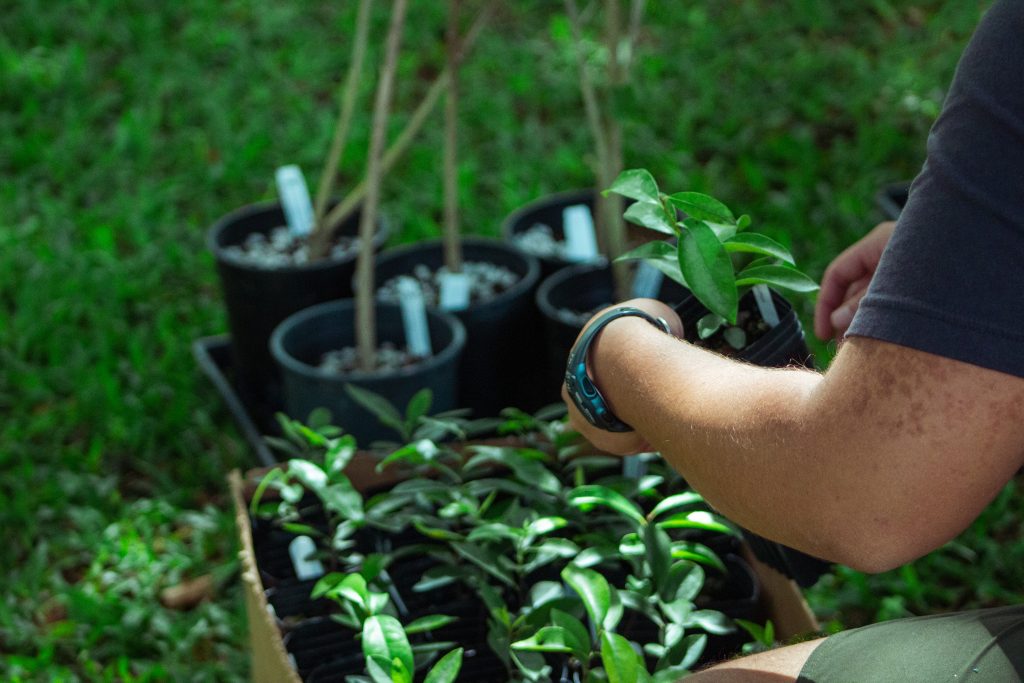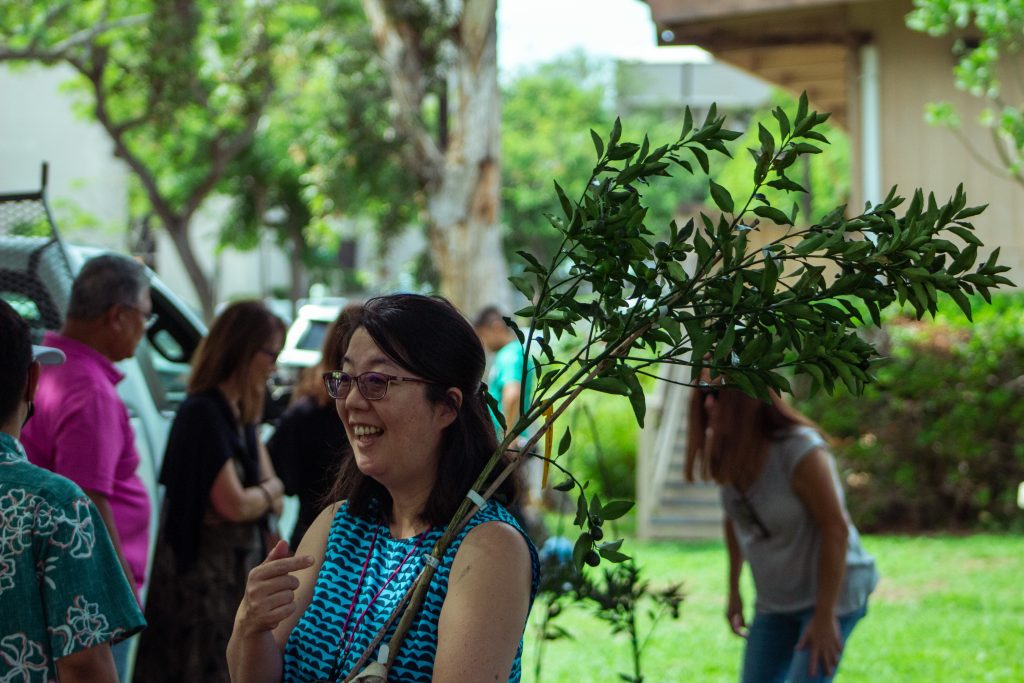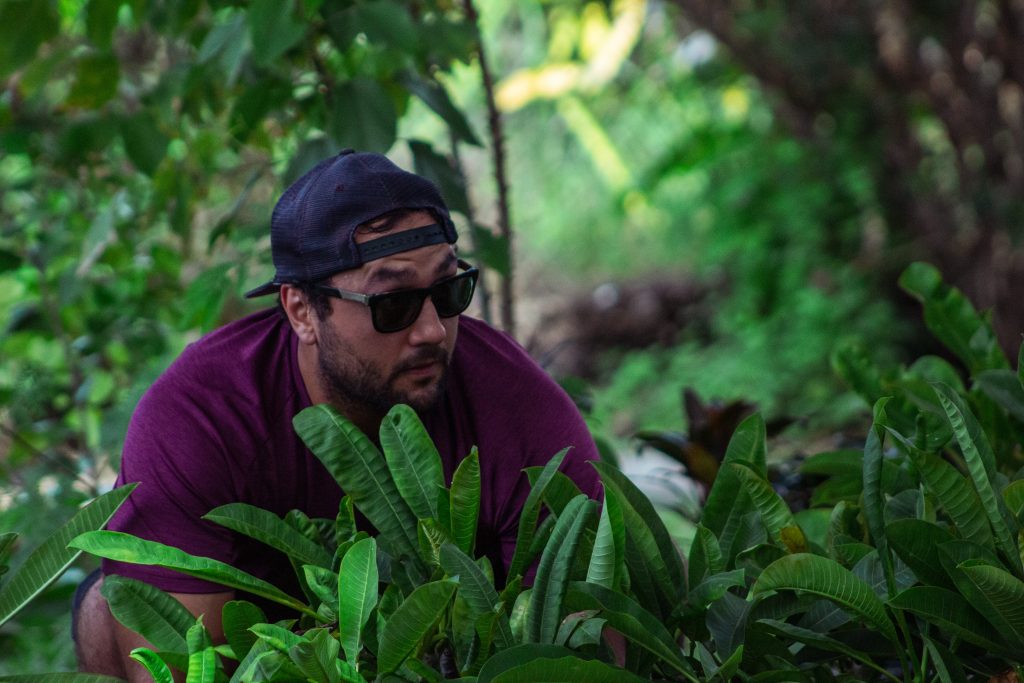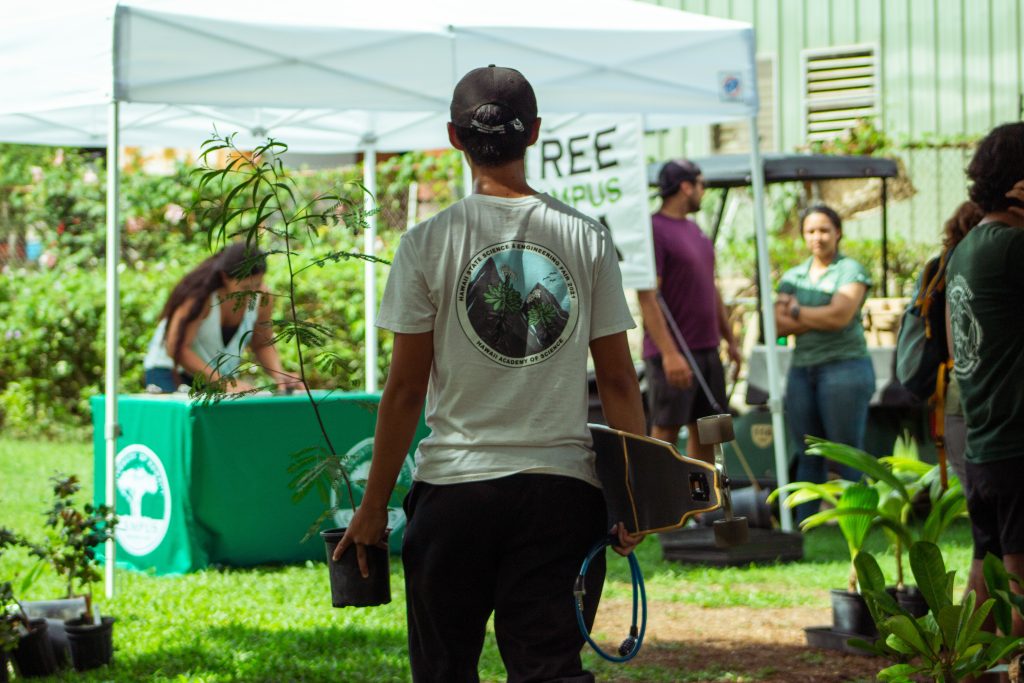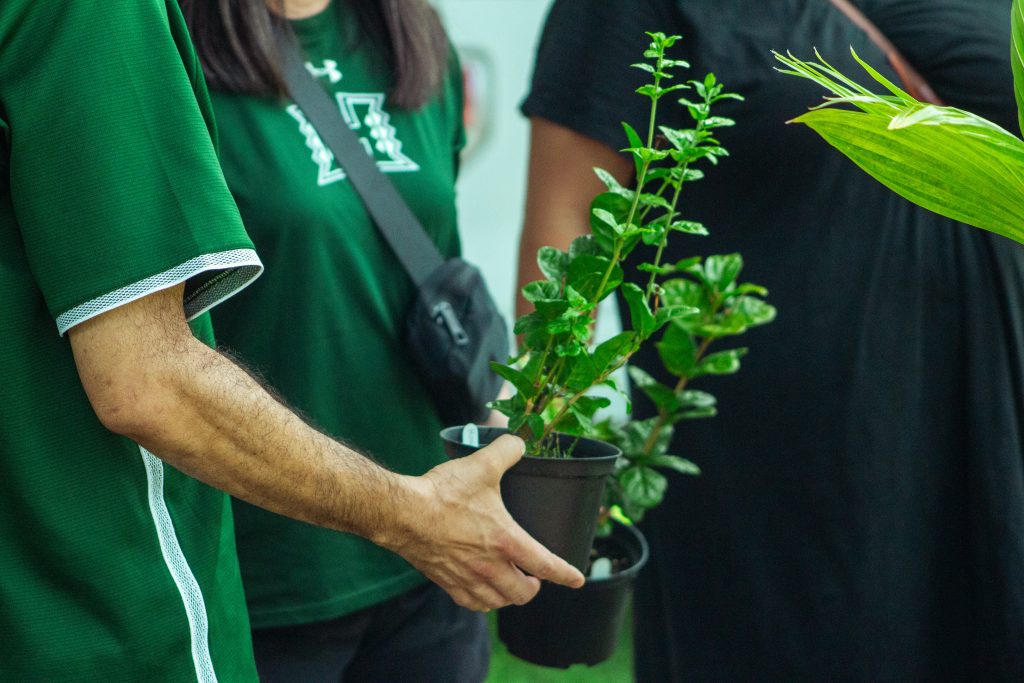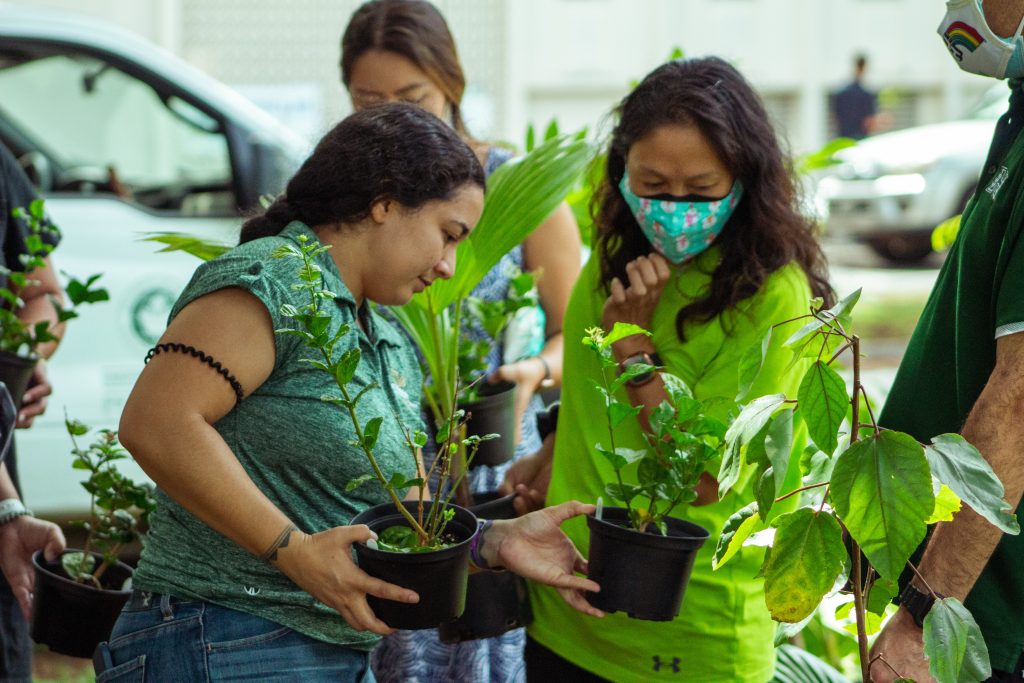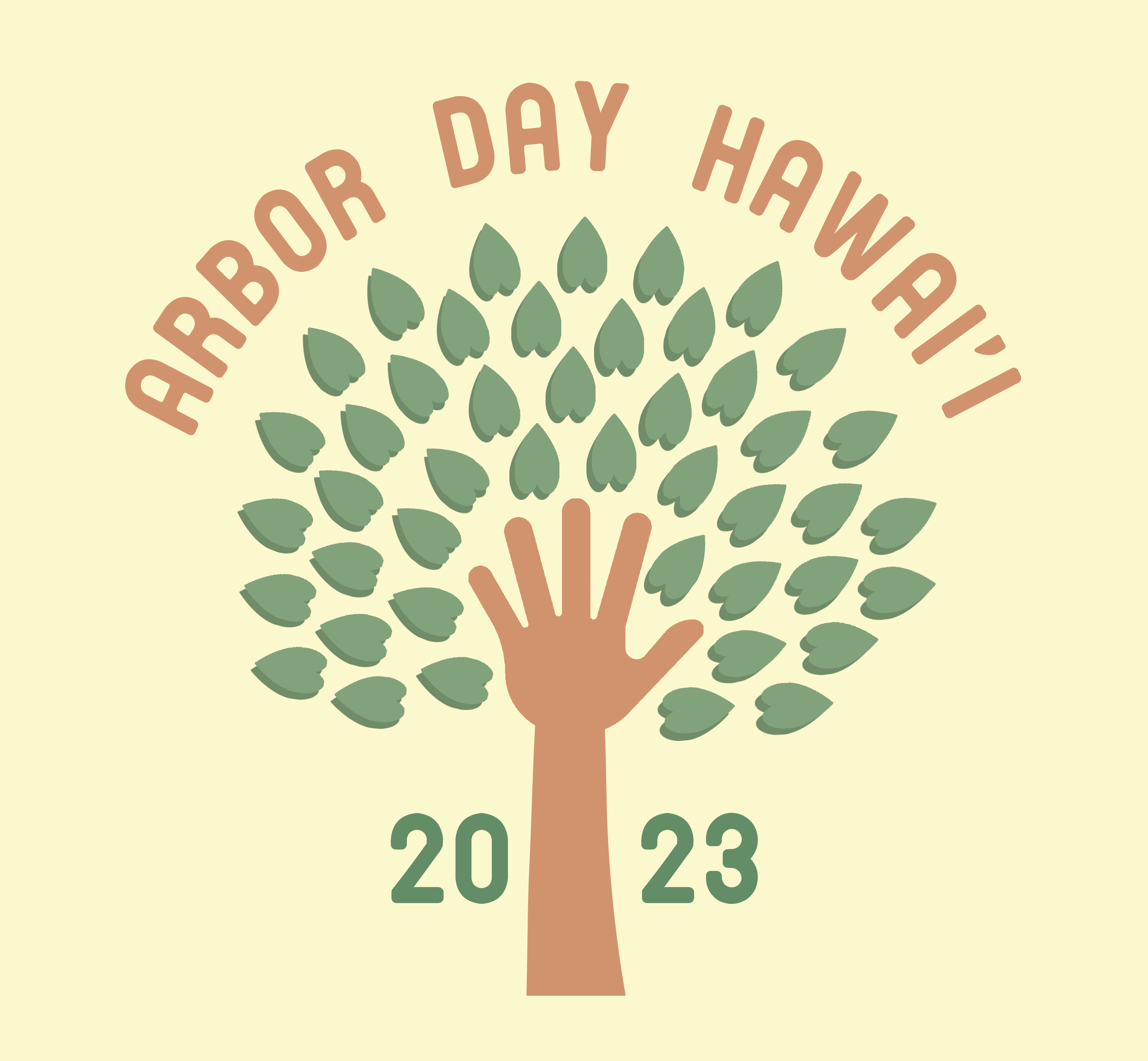 Most Arbor Day celebrations will take place on Saturday, November 4th 2023. Stay up to date with Arbor Day 2023 events and grant funding opportunities by following the Kaulunani Instagram page or the Arbor Day Hawaiʻi Facebook page. 
Kauaʻi
Kauaʻi Landscape Industry Association – Tree giveaways, educational booths & keiki planting zone. Kukui Grove Center, 3-2600 Kaumuali'i Hwy. Līhuʻe. Saturday, Nov. 4, 9 am – 12 pm
Kauaʻi Invasive Species Committee & Kōkeʻe Resource Conservation Program – Help protect the biodiversity of our native ʻōhiʻa forest in Kokeʻe by assisting with the removal of invasive plants. After a morning of getting our hands dirty, Keokiʻs Paradise will provide us with a picnic lunch. Kalalau Lookout, Kōkeʻe State Park. Friday, November 3, 9:00 am – 1:30 pm. *Registration required – register here. 
Oʻahu
UH Mānoa Campus Arboretum. Tree plantings in front of Hawaiʻi Hall and tree adoptions with educational booths focusing on CRB on Maile Way lawn, ʻEwa of Gilmore Hall. Friday, Nov. 3. 9:30 -10:30 am at Hawaiʻi Hall (2500 Campus Road), 11 am – 2 pm at Maile Way lawn (3050 Maile Way).  Website
Hawaiʻi State Parks – Native tree planting and other restoration work. FREE fruit tree and plant giveaway, first come first serve, one each per person, while supplies last. Sand Island State Recreation Area, Honolulu. Sunday, Nov. 5, 8:30 am – 12 pm. Register here.
Mālama Learning Center and Protect & Preserve Hawaiʻi – Help give back to ʻāina as we restore up mauka at our Kahe Restoration site, located next to Camp Pālehua. Learn about the importance of native plants, their uses, and how to properly care for them! Following the workday, each ʻohana with receive a free plant as a mahalo for their generous kōkua. Camp Pālehua. Saturday, Nov. 4, 9 am – 12 pm. *Registration Required – register here.
Uluniu – Volunteer workday. Kūkaniloko, Kamehameha Hwy & Whitmore Ave., Wahiawa. Saturday, Nov. 4, 8 am – 1 pm. Volunteers must arrive by 8 am to gain entry to the site. Potluck lunch.
Smart Trees Pacific, Lani-Kailua Outdoor Circle – Kailua Arbor Day 2023 Tree Adoption: "Right Tree, Right Place" Annual tree adoption event. 300+ trees and plants available for their forever homes. Certified Arborists and Master Gardeners will be present for expert advice on tree selection. Kailua United Methodist Church, 1110 Kailua Road. Saturday, Nov. 4, 9 am – 12 pm.  *Limited spots available, reserve ahead here.
Waimea Valley – Plant giveaway and plant sale. Waimea Valley, front grass parking lot, 59-864 Kamehameha Hwy Haleiwa. Saturday, Nov. 4, 8 am. Supplies limited, first come, first served. Event info.
Kōkua Hawaiʻi Foundation – Kōkua Learning Farm Community Workday with plant and seeds giveaway for participants. Workday is family friendly and will include a variety of priority farm tasks that week. Kōkua Learning Farm, 66-249 Kamehameha Highway, Haleʻiwa. Saturday, Nov. 4, 9 – 11:30 am. *Registration Required – register here.
Honolulu Department of Parks and Recreation Urban Forestry Division – Community celebration and milo tree planting with the mayor and Kahuku Elementary. Kahuku District Park, 56-170 Pualalea St, Kahuku. Wednesday, Nov. 8, 10:30 am – 12:00 pm. Event info.
Kapiʻolani Park Preservation Society, C&C Dept. of Urban Forestry, Scenic Hawaiʻi, Inc. – Arbor Day tree planting in honor of Sidney Snyder, AIA. Kapiʻolani Park Bandstand, Saturday, Nov. 18, 9:00 am. Rsvp to Cis George, via email [email protected]. 
Molokaʻi
Molokaʻi Land Trust – Native trees and plants to adopt and take home: ʻōhiʻa, wiliwili, and ʻākia. Staff on-hand to provide tree planting and care tips. Molokaʻi Land Trust office, 1800 Farrington Ave, Hoʻolehua. Saturday, Nov. 4, 9 am -12 pm. MLT website
Maui
Maui Nui Botanical Gardens – Tree and plant care demonstrations, free hands-on Hawaiian cultural activities, conservation organizations, plants for sale, and a native Hawaiian tree giveaway. Special booths focusing on ʻōhiʻa and ʻulu activities. Maui Nui Botanical Gardens, 150 Kanaloa Ave., Kahului (across from War Memorial Stadium). Saturday, Nov. 4, 9 am – 2 pm. Event website
Forest Bathing Hawaiʻi – Free forest bathing walks. Maui Nui Botanical Gardens, 50 Kanaloa Ave., Kahului (across from War Memorial Stadium), Saturday, Nov. 11, 9-11 am & 1-3 pm. Sunday Nov. 11, 9-11 am & 1-2:30 pm. *Registration required – Event info and registration
TreeCircus, Maui Green & Beautiful – 'TreeCircus' will give a performance for kids of all ages. Featuring interactive fun, tree-education and healing, with traveling tree-educator Tim Womick and naturalist/tree-climbing expert Grayson Keating. Look under the big banyan tree near the tree-giveaway. Maui Nui Botanical Gardens, 150 Kanaloa Ave., Kahului (across from War Memorial Stadium). Saturday, Nov. 4, 9:15 am.
Maui Green & Beautiful – "10th Annual Mālama the Trees": a Free Educational Talk for the Community, Arborists, and Landscape professionals. Visit the event website to see the full list of presentations. J. Walter Cameron Center Auditorium, 95 Mahalani Street, Wailuku. Saturday, Oct. 28, 8 am – 12 pm.
Hawaiʻi Island
Hawaiʻi ʻUlu Cooperative – Educational event with booths on how to propagate, plant, care for, and harvest ʻulu trees. Free ʻulu tree giveaway. *Supplies limited – Request ahead here. Amy Greenwell Ethnobotanical Garden, 82-6160 Hawaiʻi Belt Rd, Captain Cook. Saturday, Nov. 4, 9 am – 1 pm.
The West Hawaiʻi Master Gardeners – Both native and non-native trees will be available for free to the public. Tree planting guides will be available. Master Gardeners will be present to answer your gardening questions. Also, free seeds available from the WHMG Free Seed Library. Parking lot adjacent to Malama Market, Ocean View. Saturday, Nov. 4, 8:30 am – 12 pm. Website
Division of Forestry & Wildlife (West Hawaiʻi) – Plant sale. Waimea State Tree Nursery, 66-1220 A Lalamilo Road, Kamuela. Friday, Nov. 3, 8 am – 1 pm
Waimea Outdoor Circle – Tree giveaway. Ulu Lāʻau Nature Park, Waimea. Saturday, Nov. 11, 9 am – 12 pm. 
Nāpuʻu Natural Resource Management – Planting project at Pu'uwa'awa'a in the Hauaina Unit. There will be a plant giveaway. Puʻuwaʻawaʻa Forest Reserve. Thursday, Nov. 2, 8 am – 1 pm. *Registration required – through this website (you will need to create an account). 
ʻŌhiʻa Love Fest – Tour the native plant garden, sit in a presentation about the latest research from one of the ROD Squad scientists, learn how to draw a honeycreeper, find out how beetles and ungulates (hooved animals) help spread Rapid ʻŌhiʻa Death (ROD), win prizes and collect new stickers, you can even get a selfie with our mascot, RODney, and many more fun, educational activities for all ages. CTAHR Komohana Research Extension Center, 875 Komohana Street, Hilo. Saturday, Nov. 4, 9 am – 3 pm. Event website
---
ABOUT
Arbor Day is a formally designated holiday around the world dedicated to honoring, planting and enjoying the benefits of trees. Arbor Day has been recognized in Hawaiʻi for over 110 years, and every November communities across the Hawaiian islands gather to celebrate trees!
November marks the beginning of the rainy season in Hawai'i, which is the perfect time to plant a tree! Arbor Day in Hawaiʻi officially falls on the first Friday in November, however, tree adoptions and celebrations across the state typically take place on the first Saturday.
If you are a fan of trees, then you won't want to miss another Arbor Day! Arbor Day is the one day, formally designated across our entire nation, to honor, plant and enjoy trees. Every November, all across Hawaiʻi people celebrate trees with free tree adoptions, tree planting, gardening demonstrations and woodworking and craft exhibits.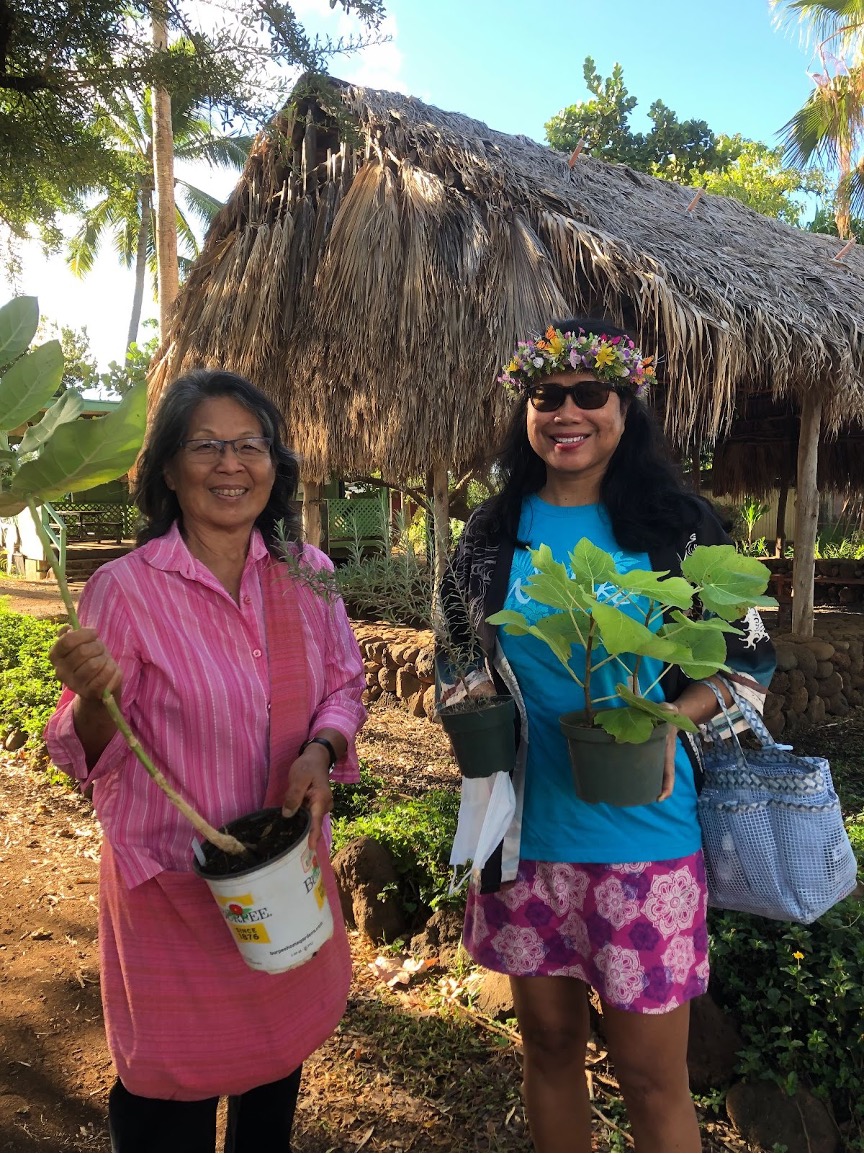 "Arbor Day gives us the important opportunity to share with the community of [Hawaiʻi] the importance of urban forestry, and a grander scale, the importance of how urban forestry impacts the entire ecosystem of Hawaiʻi."
– Keren Gundersen, Project Manager, Kauai Invasive Species Committee

Today, advocates of Arbor Day Hawaiʻi are big proponents of native and Polynesian introduced plants with a sprinkling of food trees and soil saving ground covers thrown in. The island giveaways have become a way to celebrate trees and gather with friends, new and old. Each islands' giveaway has taken on a special character.
---
STORYMAP
---
Kaulunani is a federally funded urban and community forestry program of the Department of Land and Natural Resources (DLNR) Division of Forestry and Wildlife and the USDA Forest Service.