Kaulunani Urban & Community Forestry Council
Kaulunani Urban & Community Forestry Council

Applications for new Members are accepted on a rolling basis 
Click here for: Kaulunani Council Application | Advisory Council Guidelines
---
Advisory Council Role
The Kaulunani Council acts in an advisory capacity to the State Forester and to the Kaulunani UCF Program, providing recommendations, direction, and strategic guidance for an array of community forestry initiatives across the state. The Council actively reviews the Forest Action Plan and any other documents related to the program, it reviews applications of the Community Forestry grant program, recommends the approval for community projects that fall within the Program's scope, and advises on educational and marketing initiatives. The Council also reviews and consults on the annual Federal Program grant proposal, as well as other Federal or non federal funding opportunities as requested.
Community members and professionals that feel they are in a position to positively contribute to the Program are encouraged to submit an application to join the Council each October. 
The Council participates in quarterly meetings that are open to the public. Please reach out to staff if you are interested in joining one of the meetings listed below.
 2021 Meeting Schedule:
February 11, May 13, August, November
---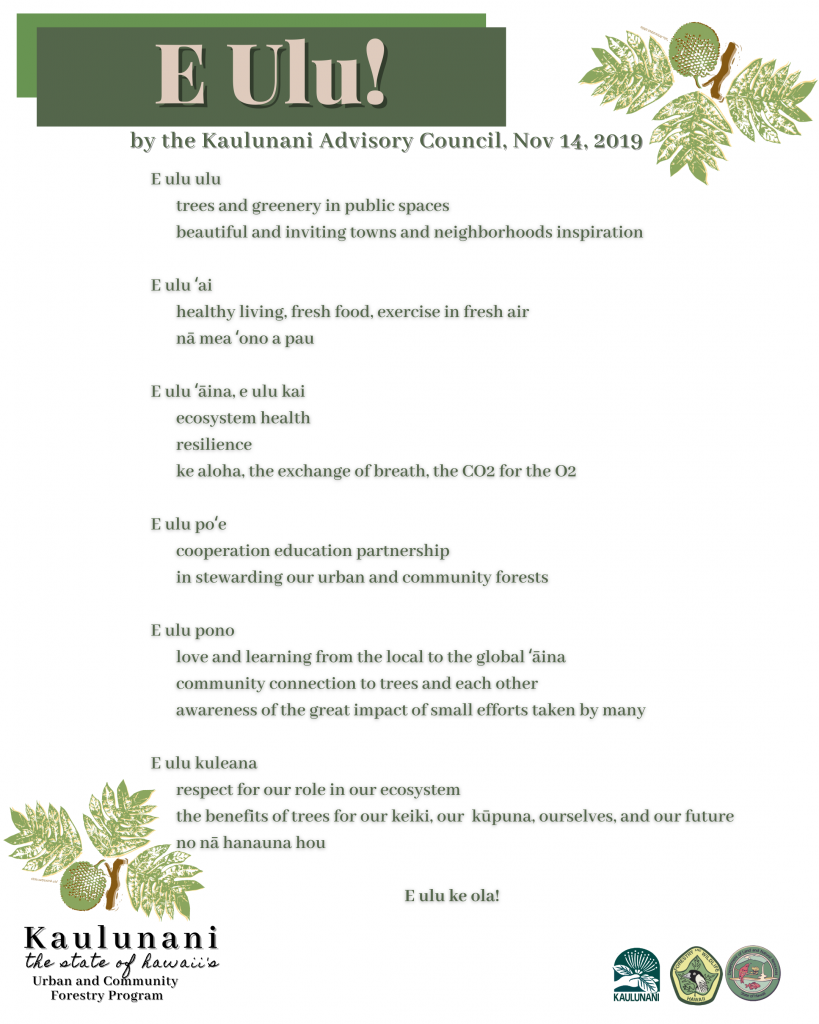 (Download PDF of Kaulunani Council Poem)
---