Kaulunani Grant Program
Kaulunani Urban and Community Forestry Program is proud to deliver the Kaulunani Community Grant Program.
Kaulunani grants have made nearly every urban area in Hawai'i greener and more enjoyable through projects that have enabled the planting of, and support for community trees and our 'āina.
Kaulunani has awarded grants to hundreds of non-profit groups, schools, community organizations, parks, museums and arboretums. As of 2019, over $3.6 million dollars has been awarded to almost 400 projects through these cost-share grants, which have been matched by over $8 million dollars in cash and in-kind contributions. Our grant program funds proposals that support urban and community forestry projects as well as the Arbor Day tree giveaway programs across the State.
 Learn about our program's projects, successes, and highlights. Each tab of the Storymap displays different grant categories, listing several highlighted projects that have been funded through our program. The website also features an interactive map that allows you to explore other projects on all islands!
Grants are awarded for projects that respond to a need identified in our Forest Action Plan. Most grant awards range between $500-$14,999, pending availability of federal funds granted by the USDA Forest Service. Large scale projects more than $14,999 may be considered with Program Staff consultation and will require a Pre-Proposal (see `ulu level below). All of your urban and community forestry ideas are welcomed!
Please stay tuned for information on our next grant cycle!
Due to uncertainty regarding the COVID-19 pandemic, Kaulunani is in the process of confirming grant opportunities for the remainder of 2020. We would love to hear your project ideas and encourage pre-proposal submissions at any time in anticipation of future funding opportunities. Please fill out our online form to get in touch: 
---
Kaulunani Recorded Webinar
Miss the workshop and webinar?
Contact us
with your urban & community forestry project idea and any questions on the grant program!

---
Getting Started on your Grant
Step 1: When to Apply
The Kaulunani Grant Program operates on a quarterly schedule, with applications submitted to the first grant cycle receiving priority. Submissions are reviewed and grants awarded by the Kaulunani Advisory Council at the quarterly meetings, with submissions due one month prior to the meeting date.  
Kaulunani's most recent grant cycle was completed in May!

Please stay tuned for more information regarding upcoming opportunities.
Step 2: Review the Kaulunani Grant Program Guidelines (PDF)
These guidelines include background on the program, eligibility, and what you will need to submit. Kaulunani Grant Program Application Guidelines – Updated 11Aug2020
Proposed planting projects are asked to use native species, Polynesian introductions, or non-invasive plants that are screened by the Hawaii-Pacific Weed Risk Assessment and are predicted to be a low risk of becoming invasive.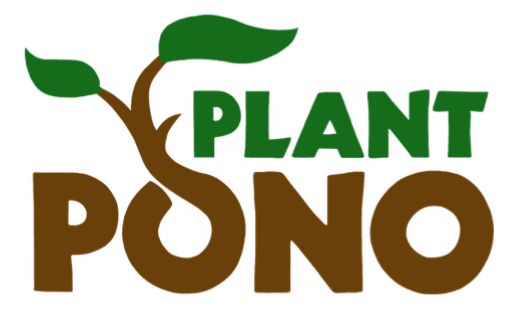 Visit Plant Pono Website
 Background:  The federal Executive Orders on invasive species (EO 13112 and reaffirmed by EO 13751) directs executive departments and agencies to take steps to prevent the introduction and spread of invasive species, and to support efforts to eradicate and control invasive species that are established.  Kaulunani has supported the refinement and expansion of the Weed Risk Assessment system developed in Australia into a system tailored for Hawaiʻi and similar Pacific islands. In subsequent years, Kaulunani funds supported a liaison position to work with nursery and landscape industry and conservation, to bring awareness of the HPWRA, and in 2010, Kaulunani funded a user-friendly website (Plant Pono) where the public can access the HPWRA information and search for appropriate plants.  Use these tools to demonstrate your project promotes the expansion of a healthy, non-invaive urban and community forest.
Step 3: Know Your Application Level:
Download and Fill out the most relevant Applicable Form:
*The Cool Your School grant campaign helps schools cool their campuses through tree plantings. 
Step 4: Download and Fill out the Kaulunani Budget Form (excel .xlsx format)
 This budget form must be included with your application.
NOTE: All Budget forms for tree planting/giveaway projects must include Weed Risk Assessment (WRA) scores. These can be found through the Plant Pono or Hawaii Weed Risk Assessment websites. Plants that have not yet been evaluated can be submitted for evaluation directly through the sites.
Step 5: Get in Touch with Kaulunani Staff
We highly encourage getting in touch with Kaulunani before the grant deadline to discuss your project ideas. We want to make sure your project receives the greatest opportunity to get funded and we are here to help you deliver the highest quality application. Ask us questions!
Step 6: Submit your Application!
Kaulunani accepts applications electronically via email (attach all necessary documents including application form, budget form, letters of support, etc.) until 11:59PM(HST) on each quarterly deadline. Once you have submitted your application, we will be in touch to confirm that your application was received.
Submitted? Congratulations! The Kaulunani Advisory Council reviews and makes decisions on all applications during the nearest quarterly Council meeting. Check out the Kaulunani Council Page for more information on the council and quarterly meeting dates.
---
**`ULU Grant Opportunities & Timelines:
The table below lists some of the known opportunities for Urban & Community grant funding for which funding is available. We welcome your proposals to pursue any and all opportunities. Contact us!    
Opportunity

Pre-proposal Deadline

Grant Deadline

Funding Range

Who Evaluates

Forest Service Level II (additional) UCF Funding

6/15*

December 1 

$25K-100K

Kaulunani/FS

[paused]

$50K-200K

DOFAW/ NUCFAC

TBA

TBA

$50K-300K

DOFAW/ WFLC

Multiple

Quarter prior to deadline

$10K-100K

The Britton Fund

 TBA

TBA

<$100K
Typical range $25-$50K

HTA

Multiple

Quarter prior to deadline

$10K-100K

Tree Fund
*A preproposal 6/15 followed by a complete proposal 9/15 and then attached to the annual proposal to the USFS by 12/1 would be ideally positioned to be considered in the normal UCF "base" or Level II grant funding to the State. Please call with questions or clarification.
Tips for Success: