ʻŌhiʻa ha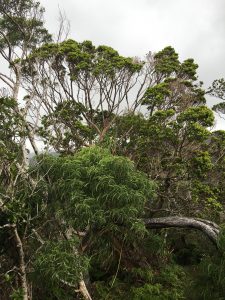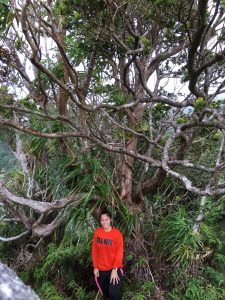 Common Name: Hawaiian Syzygium
Scientific Name: Syzygium sandwicense
Year Nominated: 2017
Nominated By: Karl Magnacca
Height: 27 ft
Circumference: 82 in
Crown Spread: 23 ft
Total Points: 115
Location: Aiea Ridge Trail, O'ahu
Range: The Ohia ha is generally found in lower elevation forests, but can also be found at elevations as high as 4000 feet on Kauai. 
About the species: This tree species is endemic to Hawaii. As this species grows best in dense rain forests, in areas that are more exposed the tree becomes stunted and more shrubby in appearance. Ohia ha trees are often loaded with edible, bright red berries in the summer months.
Significance: The wood of this tree was traditionally used for canoe and house construction. Leaves were also used to brew tea used to lift spirits.
View another Hawai'i Big Tree Champion:
A'ali'i || Hau || Kāwaʻu || Koa || Kokiʻo Keʻokeʻo || Kōlea lau nui || Lama ||        Lonomea || Māmane || Mānele || Maʻo hau hele || Nenelau || Niu || 'Ōhi'a ai ||        'Ōhi'a ha || Olopua || Pāpala kēpau || Wiliwili